WHY BEECHES MARTIAL ARTS?
Discover the transformative power of martial arts at Beeches Martial Arts, your premier destination for jujitsu (jiu jitsu) and self-protection training in the Birmingham and the West Midlands. Our classes, tailored for complete beginners to advanced practitioners, offer a unique blend of mixed martial arts using Jujitsu, Judo, and Aikido, honed over three generations of family experience.
ABOUT BEECHES MARTIAL ARTS
Premier self defence and martial arts using a combination of Jujitsu (Jiu Jitsu), Judo and Aikido
Whether you're an adult seeking self-discipline, weight loss, or a junior looking for a friendly beginners class, our school welcomes all experience levels, fostering a community where there are no strangers, only friends we haven't met yet. Dive into the world of martial arts with us and unlock your potential today.
Beeches Martial Arts clubs around Birmingham & the West Midlands
We are a Birmingham martial arts club teaching a mixture of self-defence and martial arts using Jujitsu, Judo and Aikido. We cater for everyone interested in self defence, from absolute beginners to high level black belt experts. Beeches is a family run club with 3 generations of family studying martial arts, that's over 50 years in total.
Our style of martial arts is based in Jujitsu (often referred to as Jiu Jitsu, Ju Jitsu, or Jujutsu), a multifaceted discipline rooted in Japanese martial arts traditions. We suplimnet this with techniques from Judo and Aikido, as well as offering separate Judo classes.
We are proud to pass down our knowledge to honorable and respectful students, so if you want to learn a new skill, develop your martial art skills, learn an effective self defence method or just want to increase your self confidence, come along and join in the Beeches Martial Arts Club. All ages of men, women and children are welcome and we cater for all levels of fitness. There are no strangers at our club... To meet our senseis (instructors) click here.
Judo

5th Dan Judo instructor(IMASA/BSDF)

Jujitsu

6th Dan (Rokudan) Jujitsu Instructor

Aikido

1st Kyu Aikido Instructor

Self Defence

6th Dan BADF
BEECHES MARTIAL ARTS INSTRUCTORS
Meet some of the fantastic senseis (instructors) who have been proud to support Beeches Martial Arts.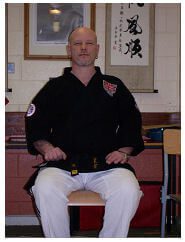 Professor Paul Taylor (Kyoshi)
Club Founder & Martial Arts Practitioner since 1975 – 6th Dan (Rokudan) Jujitsu, Goshin Jitsu – 6th Dan BADF – 5th Dan Judo IMASA/BSDF – 1st Kyu Aikido – Competition official B.J.A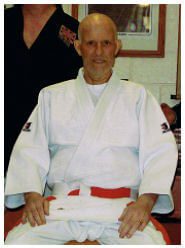 Professor Clive E Taylor
6th dan Goshin Jitsu – 6th dan BSDF – 4th dan Judo – 1st dan Aikido – Founder of CET Martial Arts – Goshin adviser to the BJA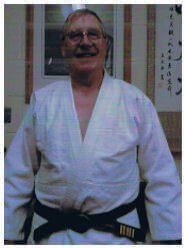 Sensie Leslie Davies
One of the founder members of Austin Judo Club – 6th dan Judo – 1st dan Kendo – 1st dan Goshin Jitsu – BJA kata judge – Trained under many Japanese Masters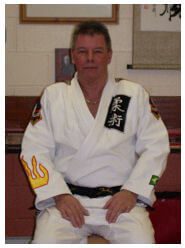 Sensie John Jeffery
Chairman of the Beeches Martial Arts Club plus head senior junior coach – 5th Dan Goshin Jitsu – 2nd Dan Judo B.S.D.F / B.J.A – Senior Junior Coach B.S.D.F / A.M.A – 2nd Dan B.S.D.F – Competition official B.J.A
Get in touch
Drop us a message below and we'll get back to you. Please make sure you include your telephone number and/or email address. You can also email us on enquiries@beeches-martialarts.co.uk, or call Sensei Paul Taylor on 07944 537 515 or Sensei John Jeffery on 07711 222 566.