Sensei Paul Taylor – Club Founder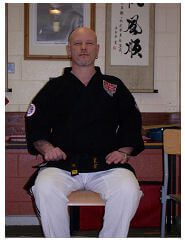 Sensei Paul Taylor has been a practitioner in martial arts since 1975 when his father, after seeing how the world was changing, took his 5 sons to an Aikido club . The family later started to learn Judo.
---
Over the past 50 years sensei Paul has engaged in many different martial arts studying under many top class martial arts instructors including the late great professor Clive E. Taylor. Progressing through these different martial arts has helped and honed his skills. Deciding to specialise in Goshin Jitsu, Paul subsequently founding the Beeches Martial Arts System, concentrating on a real self defence system not just for people who are fit and healthy but for everyone to enjoy.
Professor Paul Taylor (Kyoshi) – Qualifications
6th dan (Rokudan) Jujitsu
6th dan B.A.D.F
5th dan Judo IMASA/BSDF
1st Kyu Aikido
Competition official B.J.A
N.V.Q Judo (Bilston college)
Jujitsu Coach W.J.J.C
Judo Club Coach B.J.A / A.M.A
Regional Martial Arts Coach A.M.A
Personal Safety Adviser B.I.A
Senior Club Coach Beeches Martial Arts
Treasurer of Reaside Community Centre
Professor Clive E Taylor, deceased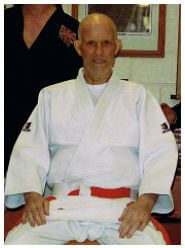 Clive was the most dedicated practitioner of martial arts I've ever had the privilege to work with in my 35 years of martial arts. He was the one true master with integrity and professionalism never getting involved with politics, and always showing full respect for all martial arts. He is sadly missed.
Professor Clive E Taylor – Qualifications
Over 40 years experience
6th dan Goshin Jitsu
6th dan BSDF
4th dan Judo
1st dan Aikido
Founder of CET Martial Arts
Founder member of AMA technical advisory committee
Goshin adviser to the BJA
Personal safety adviser
The only one I know who won 5 gold medals in one day.
The list goes on…
Professor Colin Whitaker
Colin is a well respected martial artist and well liked by all, practicing JuJitsu most of his 78 years.
He was president of the amateur martial association, and president of the world jujitsu council.
Colin is now running 3 x Tai Jitsu classes in the Leeds area.
Professor Colin Whitaker – Qualifications
10th dan JuJitsu
5th dan Judo
Tai Jitsu instructor with over 50 years martial arts experience and expertise
Sensie Leslie Davies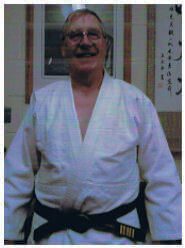 Les has been a practitioner and instructor in martial arts for over 60 years. I remember him as a young boy when I had the privilege to be taught by someone I looked up to as a God and still do. He has trained under some of the old masters and produced a few himself.  Again some one not into politics, possibly the reason for his grade over 60 years. But to me and many others no grade is needed, simply Sensie Les.
Leslie Davies – Qualifications
One of the founder members of Austin Judo Club
6th dan Judo
1st dan Kendo
1st dan Goshin Jitsu
Personal safety adviser
BJA kata judge
Adviser BJA table official
Trained under many Japanese Masters.
Again the list goes on… I am humbled.
John Jeffery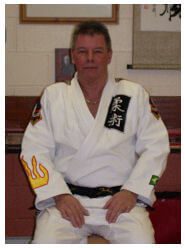 John started Jujitsu in 2004 following spells of Judo and other martial arts.
He has been an asset to Beeches Martial Arts having organised many events. He has worked his way up to chairman of the Beeches Martial Arts Club plus head senior junior coach. A valuable and irreplaceable member of the club.
Qualifications
5th dan Goshin Jitsu
2nd dan Judo B.S.D.F / B.J.A
Senior Junior Coach B.S.D.F / A.M.A
2nd Dan B.S.D.F
Competition official B.J.A
Philip Hudson
Qualifications
6th Dan jujitsu
5th Dan judo
Senior national and international BJA coach
Midland area squad coach/ grading officer
Beeches senior judo coach/ jujitsu coach
A very experienced martial artist
Linda Hudson
Qualifications
2nd Dan jujitsu
1st dan judo
1st kyu aikido
Qualified judo/ jujitsu coach
With over 30 years experience
Women's  self defence instructor
Bobby Knowls
Qualifications
3rd dan jujitsu, over 10 years experience
Qualified jujitsu instructor
First aid/ safeguarding/ dbs checked
A great all round young man
Vicki Taylor
Vicki has been in martial arts for over 20 years and is a valuable member of the club. she works tirelessly as an official and student.
Qualifications
4th dan jujitsu
1st dan b s d f
Qualified club coach
Womens self defence instructor
Member of BMA self protection team
First aid trained
CRB checked
Qualified in child protection
Member of the bma committee
Keith Taylor
Keith is the son of professor Clive Taylor and has been involved with martial arts since he was a toddler. Keith is also a valuable member of the beeches martial arts club and works tirelessly with his students to produce the best.
Qualifications
5th dan Goshin Jitsu
1st dan Judo B.S.D.F
Jujitsu coach A.M.A / B.S.D.F
2nd Dan B.S.D.F
Jujitsu Dan B.S.D.F
Jujitsu / Judo Coach C.M.
Luke Taylor
Luke Taylor – Qualifications
1st dan jujitsu
Qualified martial arts coach
Over 20 years experience
Many years in judo competitions as a junior
Very talented martial artist
Valuable member of the BMA team.
Lee Deeley
A respectful member with good traditional values and lots of respect.
Qualifications
Over 13 years martial arts experience
3rd Dan Jujitsu
1st dan b s d f
Qualified club coach
First aid trained
CRB checked
Member of the club committee
Sensie John Rotheram
John has done many martial arts over his 76 years, but chose to specialize in Tai Chi, which he has owned his skills over the last 25 years. John has now has decided that after all that time, he just has enough knowledge to teach, a very welcoming man, who can put any one at ease.
Sensei Chris Handy
Qualifications
2nd dan jujitsu
qualified jujitsu coach
over 4 years martial arts experience
DBS checked/ first aid trained
a very valuable member and coach
Sensei John Pickup
Qualifications
2nd dan jujitsu
3 years martial arts experience
qualified jujitsu coach
treasurer at grove m a
DBS checked/ first aid trained
a very valuable member of beeches coaching team
Sensei Dave King
Qualifications
2nd dan jujitsu
working towards his coaching qualification
working towards his first aid training
DBS checked
trained very hard over the years bags of dedication,
part of the team of coaches at grove, and beeches as a whole
Kane Taylor
Qualifications
2nd dan JuJitsu instructor for our Wythall club
Kane has been training since age 5, reaching his cadet black belt at 15 years
Junior leader. Now a qualified martial arts coach/child protection + DBS checked and first aider